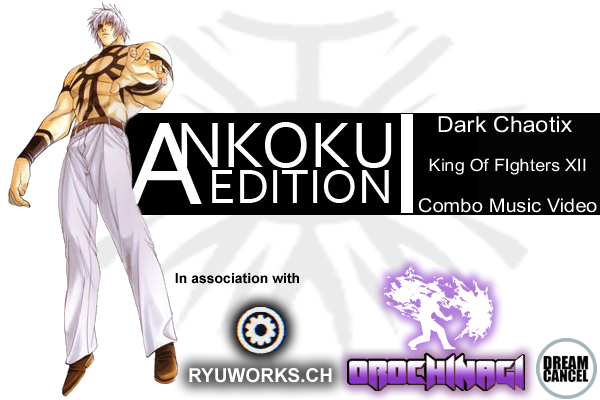 Well the wait is over and without further ado, here is my King Of Fighters XII CMV – Ankoku Edition.
ARVE Error: id and provider shortcodes attributes are mandatory for old shortcodes. It is recommended to switch to new shortcodes that need only url
I hope you enjoy it as much as I enjoyed making it. Now onto other projects and hopefully see XIII soon on console!
Special thanks to my friend Ryusens for a top quality editing job.
Any questions or discussion talk can be made here.