The giveaway starts now!† Not one but TWO figures, Chun Li and Yuri from the picture below.† They both stand about 10cm tall.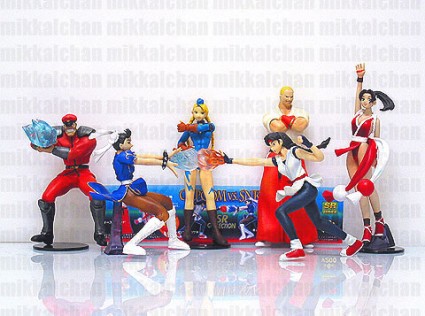 So what do you have to do to have these sent to you, free of charge?
Simple.† Just reply to this post.† The reply with the most thumbs up will win.† The winner will be contacted through the email address given on the reply, so don't put any fake emails!
Your details or email addresses will not be harvested for marketing or anything.† Not this time anyway
Winner will be decided Thursday 6th May 23:00 GMT, or as soon as I get to a pc after that time.